Venue & Hospitality
Welcome to the Official Attendee Housing Site for the
5th International Conference and Exhibition on Nanotechnology, Artificial Intelligence and IOT
scheduled at
Bangkok, Thailand
Accommodations will be provided at
Conference Venue:
AVANI Atrium Bangkok
Phetchaburi Rd -Soi Petchaburi 38 Bangkapi ,Krung Thep Maha Nakhon 10310 Thailand.
Conference Dates: October 17-18, 2019
Hotel Services & Amenities
Audio/Visual Equipment Rental.
Business Center.
Business Phone Service.
Complimentary Printing Service.
Express Mail.
Fax.
Meeting Rooms.
Office Rental.
Photo Copying Service.
Secretarial Service.
Telex.
Typewriter.
Video Conference.
Video Messaging.
Video Phone.
ATM.
Baggage Storage.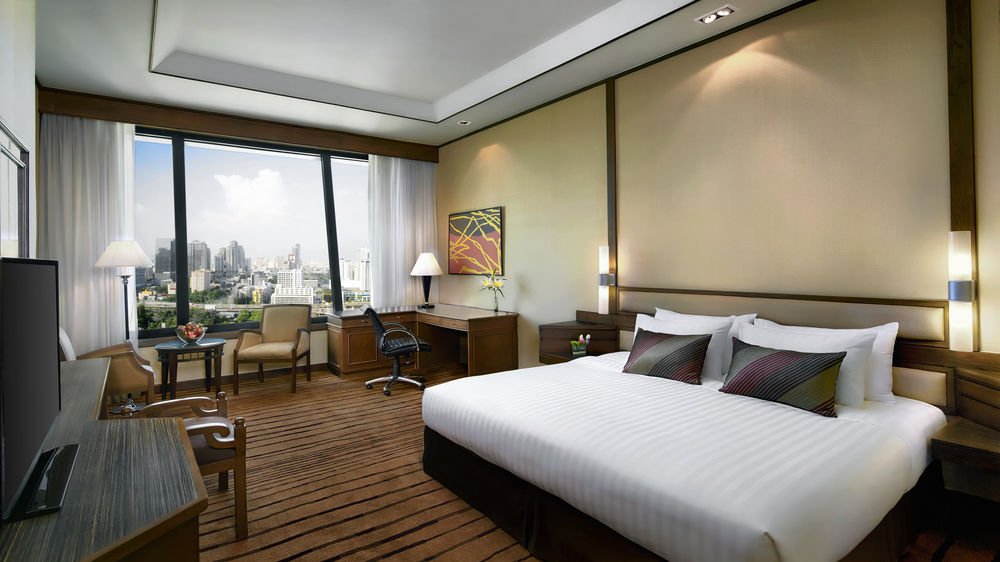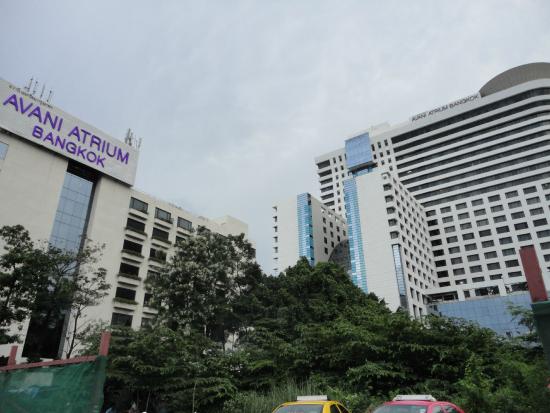 Transportation
Driving Directions to Perfectly positioned for city adventures, there are plenty of ways to come and go from the hotel. Nearby expressway access means Bangkok's Suvarnabhumi and Don Mueang Airports are only a 40 minute taxi ride away. Come via the Airport Rail Link from Suvarnabhumi Airport to Makasan Station, which is just a 10 minute walk away from the hotel. To explore the city, an easy 10 minute walk gets you to the Petchaburi MRT Subway Station while a 5 minute walk gets you to the Prasanmit Boat Pier allowing you to travel one of Bangkok's many waterways. • 40 minute taxi to Suvarnabhumi and Don Mueang Airport • 5 minute walk to Prasanmit Boat Pier • 7 minute walk to Phetchaburi subway station • 10 minute walk to Makkasan Airport Rail link station Taxi Rides: • 40 minutes to major sightseeing destinations (Grand Palace, Temple City Tour) • 15 minutes to shopping areas (Siam, Sukhumvit, Pratunam) • 20 minutes to night life and entertainment (Silom) AIRPORT TRANSFERS: • Suvarnabhumi and Don Mueang Airport transfers arrange by the hotel Limousine : Toyata Camry 1,200 baht, Toyota Van 1,700 baht and Mercedes Benz 1,700 baht • Public Taxi Innova 700 baht • Public Taxi metre • Airport Rail link 35 baht, runs every 10 minutes • Hotel Shuttle bus to Phetchaburi sub way station by routing (Every hour)
About City
Bangkok is the capital and most populous city of Thailand. It is known in Thai as krung Thep Maha Nakhon or simply Krung Thep. The city occupies 1,568.7 square kilometres (605.7 sq mi) in the Chao Phraya River delta in central Thailand, and has a population of over eight million, or 12.6 percent of the country's population.The city is now a regional force in finance and business. It is an international hub for transport and healthcare and has emerged as a centre for the arts, fashion, and entertainment.
Tourism Development:
Bangkok is one of the world's top guest objectives. The city itself is an authentic guest paradise, shown by the creating number of voyagers coming each year.A side of the city itself, Bangkok is moreover included by many intriguing domains that are worth visiting.Located at the north of Bangkok are Nonthaburi and Pathum Thani areas. They have various attractions, for instance, Koh Kret and Lotus Museum.Located at the east of Bangkok is Chachoengsao, a little area with many interesting attractions and activities.
Tourists can pay regard to Luang Pho Sothon Buddha Image at Wat Sothon Wararam Worawihan, watch flying foxes, generally called regular item bat, at Wat Pho, see the splendid church at Wat Paknam Jolo, and beg the mammoth reclining of Ganesh statue at Wat Saman Rattanaram. There are moreover old markets for you to visit and shop, for instance, Ban Mai Market, Nakhon Nuang Khet Market, and Khlong Suan Market which is Located at the south of Bangkok are Samut Prakan Province and the Gulf of Thailand. There are various get-away goals, for instance, Bang Pu, Ancient City, and Samut Prakan Crocodile Farm and Zoo.
As the principal gateway for arriving visitors, Bangkok is visited by the majority of international tourists to the country. Bangkok's sights, attractions, and city life appeal to diverse groups of tourists. Royal palaces and temples as well as museums constitute its major historical and cultural tourist attractions. Shopping and dining experiences offer a range of choices and prices. The city is also famous for its nightlife.
There are many palaces in the city, some still used by the Thai royal family, while others are now open to the public. A number have become government or academic buildings as well as museums. The king's official residence is the Grand Palace.
Wat Saket 'The temple of the Golden Mount', which is located outside the old Rattanakosin island area of Bangkok, is one of the city's oldest temples. During the Ayutthaya period, which lasted until 1767, the temple was referred to as Wat Sakae, but by the order of King Rama I the temple was restored and renamed Wat Saket Ratcha Wora Maha Wihan.
The Giant Swing is a religious structure in Phra Nakhon, Bangkok, Thailand. Located in front of Wat Suthat, it was formerly used in an old Brahmin ceremony, and is one of Bangkok's tourist attractions
Lumpini Park is an inner-city haven of tranquility, fresh air and shade - offering city dwellers the perfect connection to nature. Named after the birthplace of the Lord Buddha in Nepal, the park is more than half a million square metres big, and the habitat of various flora and fauna.
Safari World is a tourist attraction in Bangkok, Thailand that consists of two parks named Marine Park and Safari Park, operated by Safari World Public Limited. The park was opened in 1988 with a total area of 480 acres (190 ha) for its open zoo and 180 acres (73 ha) for its bird park. A major renovation to enhance effectiveness of land use began on 17 April 1989 and its total area developed for the leisure park now consists of an open zoo and a marine park (approximately 200 acres) of land. Safari Park is about 8 kilometres (5.0 mi) long. A drive through the park takes about 45 minutes. Hundreds of animals from all over the world are present.
MBK Center is probably Bangkok's most legendary shopping mall, popular with both tourists and locals, and busy with shoppers every day. There are eight floors packed with 2,000 shops that sell everything from clothing, fashion accessories, handbags, leather products and luggage to furniture mobile phones,electric appliances,cameras,stationary and DVD's